Travel: Muskoka, Ontario
Muskoka is full of summer time adventures, from "dock-tails", to sunset boat cruises, roasting marshmallows and lots of board games. But the adventures do extend past the dock, and I am here to share some of my FAVOURITE spots this summer!
Abbey's Bake House
There are two locations: 111 Medora St, Port Carling, ON P0B 1J0
And the other is just past Clevelands House 1040 Juddhaven Road | Clevelands House, Minett, Ontario P0B 1G0, Canada
For the last couple of years, this gem has been hiding (there was still a smaller location open in Port Carling), but now…they're back! This is one of my favourite classic Muskoka destinations, as it is perched right on the lake, with gorgeous docks (if you arrive by boat), and conveniently right next to the outdoor yoga (if you need a post work out snack! Hehe).
Not only are the baked goods tried, tested and delicious, but they are a family favourite!
If you can, get there early so you can try the Sweet Buns, which are essentially the most delicious Cinnamon Buns, they run out fast!
We load up on cookies – Peanut Butter Cookies, with the perfect amount of crunch at the bottom and chew in the middle – Chocolate Chip Cookies, if you love a classic, these are jam packed with chocolate chips (necessary), and have the right amount of square footage crispy bites – and last but also the MOST, is the Brownie Chocolate Chip Cookie, which is as it sounds, a brownie wrapped in a chocolate chip cookie…need I say I more?
These end up being dock snacks, pre dinner snacks, post dinner treats, and late night disappearing acts. TRUST ME!
Snap Dragon Designs
Located at the @swsmarina in Muskoka! Also here is their website to check out more!
Located next to Abbey's Bake House is a lovely set of shops that do not disappoint when you are in need of a shopping fix – including some work out gear (Lulu Lemon), some great fashion finds, and even a wax (baha, but hey!)!
One of my favourite spots to return to each year is Snap Dragon, who carry the best array of beach cover ups, silky soft scarves with the best prints and the most charming array of accessories - from lovely knotted and woven bags, to my fave find this year, a Muskoka beach tote, that will be my new Cayman go-to so I never get home sick. I mean…blue, white, pom poms, and a Muskoka monogram, helllllo!
The Port Carling Wall
Located in Port Carling!
Ok. Ok. I'm definitely biased here, but my dad designed this wall AGES ago, and it has since been re-printed as it is such a staple on the sky line of Port Carling. I love that all the new restaurants and shops that have re-vamped the town have grown around it, and that even though you may pass by it without thinking, it will eventually catch you by surprise when you realize that this big image is actually made up a bunch of tiny historical images. MY DAD IS TOO COOL. Check it out, and be a tourist and tag me in your "wall photos!" J
Tim Hortons
Located next to the Foodland in Port Carling
There is a new kid in town, and he's pretty famous. The newest Tim Hortons by the Foodland is pretty cute, if you need a little tea/coffee pick me up on your drive back to the cottage, or before you pop into all the shops within a stones throw – Muskoka Living Interiors and Peaks and Rafters. It is the most Canadian Tim Hortons I've been into, equipped with a gorgeous fireplace, and canoe hanging from the ceiling. Does your son or daughter need a job for the summer? Also a good place to apply! Can't go wrong with a steeped tea, cream and sprinkle donut to go!
Sweet Jesus
Located at 99 Maple St, Port Carling, ON P0B 1J0
Calling all instagrammers, this place has so many cute nooks for you to photograph your famous cones, and it's the perfect après dinner spot for your sweet tooth. I was a little hesitant to check it out, as I didn't particularly love the Sweet Jesus in the city, but this location has some pretty cute flavours like Smores and you can even get an Affogato, my new obsession!
Augustina Pop Up
Located in Port Sandfiled, next to the Marina shops
Previously located in the heart of Yorkville, this shop is all kinds of lovely jam packed in a tiny, cozy nook of Port Sandfield. Although it was an instagram find for me, and I'm sure is going to be successful based on its central marina location and word of mouth, I wanted to share this lovely spot before the summer is over! I am ALWAYS looking for map ideas, and they carry the most lovely Muskoka printed map blanket, that would make the best hostess gift. I've also linked it here, in case you can't make it to the pop up.
Port Sandfield Marina
Located in Port Sandfiled
I always make a point of grabbing a coffee (with OUR FAVE cinnamon loaf) and head to the Marina for some people watching (on boats!) and a little shop. They carry the sweetest nautical gifts and keepsakes, from jewelry, to Muskoka Yacht gear, to stuffed animals and of course, they carry my favourite line of make up cases, Lolo!
This year we fell in love with their paddle boards and they boat shoes, and if you make it this summer, you might even bump into Hinkley, the newest puppy on site! SWOON.
Shock Fitness
Located at Lake Joe Club
This is a fantastic summer addition to the Muskokas, especially if your vacations include getting in a good work out. We come back every year, and it is evolving each year to really make you feel at home in this wilderness gym. With treadmills, weight training areas, and even chiropractic areas, you can show up early for an outdoor spin class, or do a little warm up run of the property before getting down to work on the benches. It is hands down one of my favourite places to work out. I love to make figure eights on the property, running up to the golf club and throughout all the sweet properties on the water. Heaven, check it out!
Muskoka Living Interiors
Located here: 3655 Hwy 118 (West), Port Carling, ON
Last but certainly not least, is my must-must-must see and shop – you will not leave empty handed and your design brain will be buzzing with fresh new ideas. I've linked them here, as they also offer fabulous local design services. I love this shop, and love the people that work there. Curated so beautifully and so uniquely every time I'm in there I see something new and can also find something for myself and my clients - at a moments notice!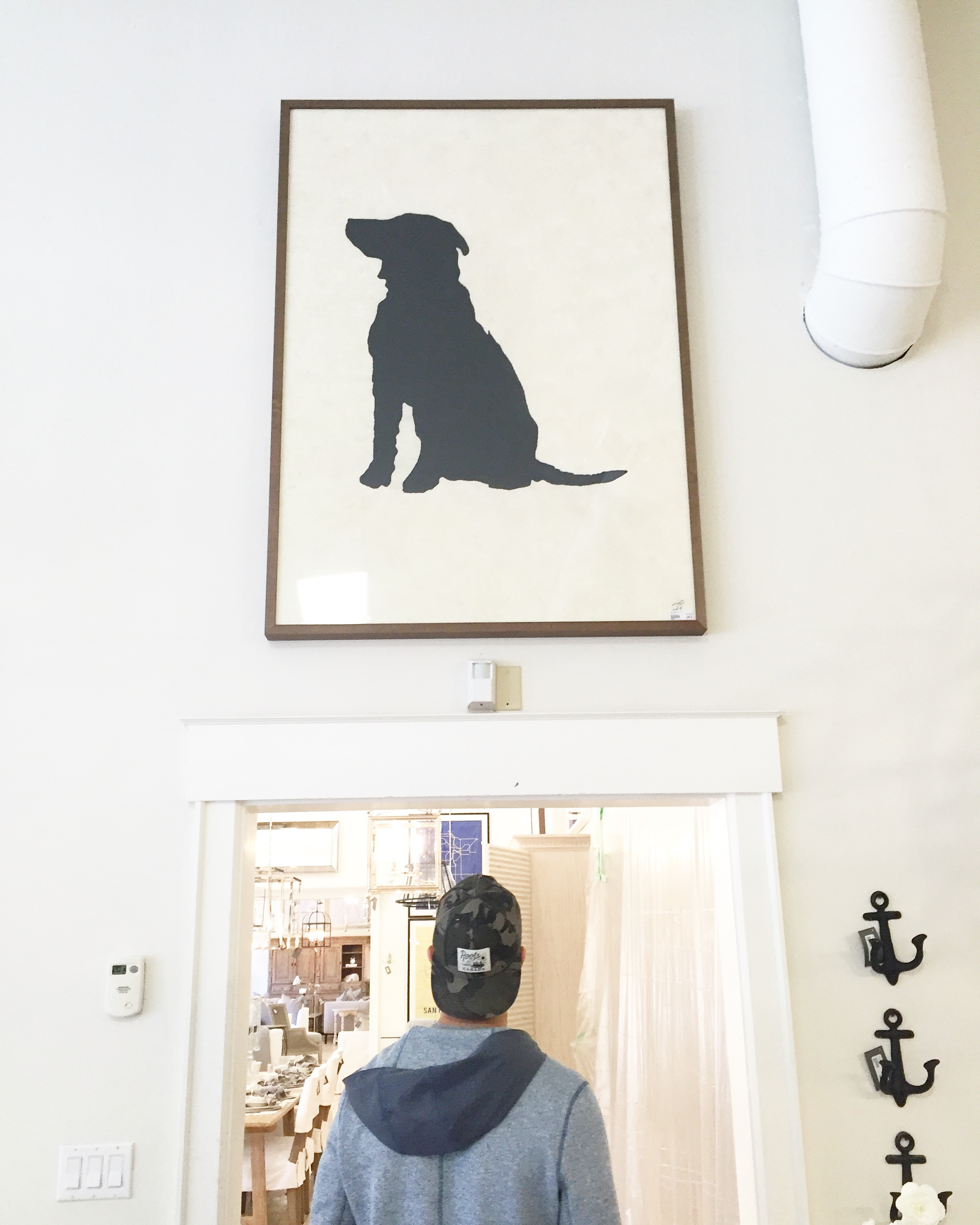 Oh, Muskoka... you'll always be one of my happy places!