Festive: Painted Pumpkins!
I have been so inspired by celebrating Halloween this year, and love following along in everyones creative endeavours. It can be a little overwhelming when you see how much work people put into their creations, and sometimes it can feel like too much to take on. So my advice, keep it simple, make it work for you!
I really wanted to personalize this Halloween to my brand of blue and white and have a little bit of fun painting some pumpkins with my family.
One fabulous trend was white pumpkins, and there are some fun ways to make that clean but textured look work for your space. It's also the perfect blank canvas to get inspired to put some fun patterns on. We started by painting our pumpkins white and left them overnight to dry.
These are some of the pumpkins that inspired me, and as you can see they are SO lovely and well done (source: Pinterest):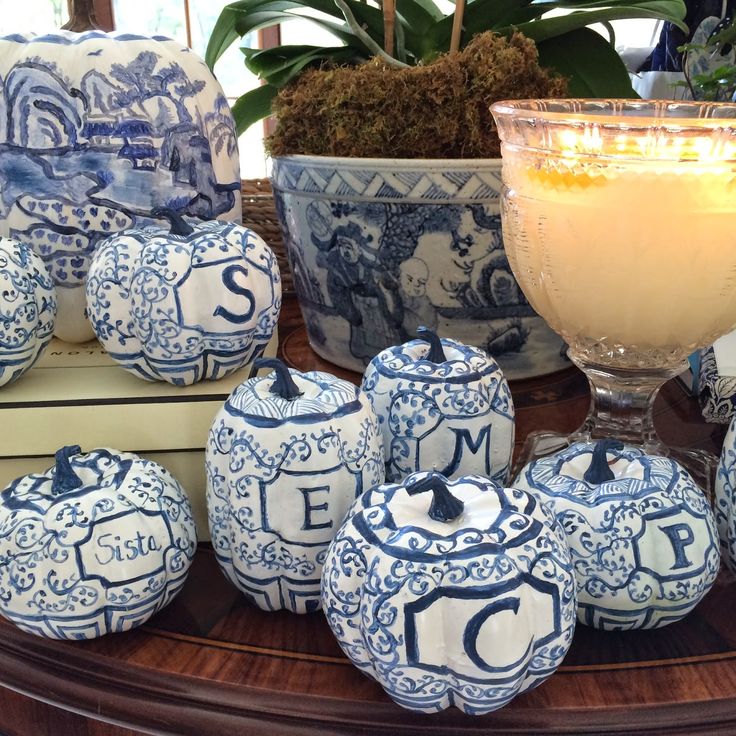 Since my parents brought some paints down with them, we only have one size paint brush (ha!) and a blue marker. So feel free to be more creative with sizes and scales of patterns and make sure to have fun! I love any excuse to have some fun with crafts and get the whole family involved.
We have a big tradition at our family home to carve pumpkins and line the stairs out front with dozens of them. And this year, celebrating in the Caribbean, I thought it was the perfect opportunity to add a little coastal colour to the pumpkins.