Art: All About Bobbie
My sweet friend Jessica Valentine and I met when I was studying Architecture at he University of Toronto in a Fine Arts class. It would only be fitting that we have both long since admired the works of this fine artist - Bobbie Burgers. Her floral series have blossomed their way into my heart and are some of my favourite paintings of all time. I dream of them often, and save my pennies for a rainy day when I can proudly hang one in my family home.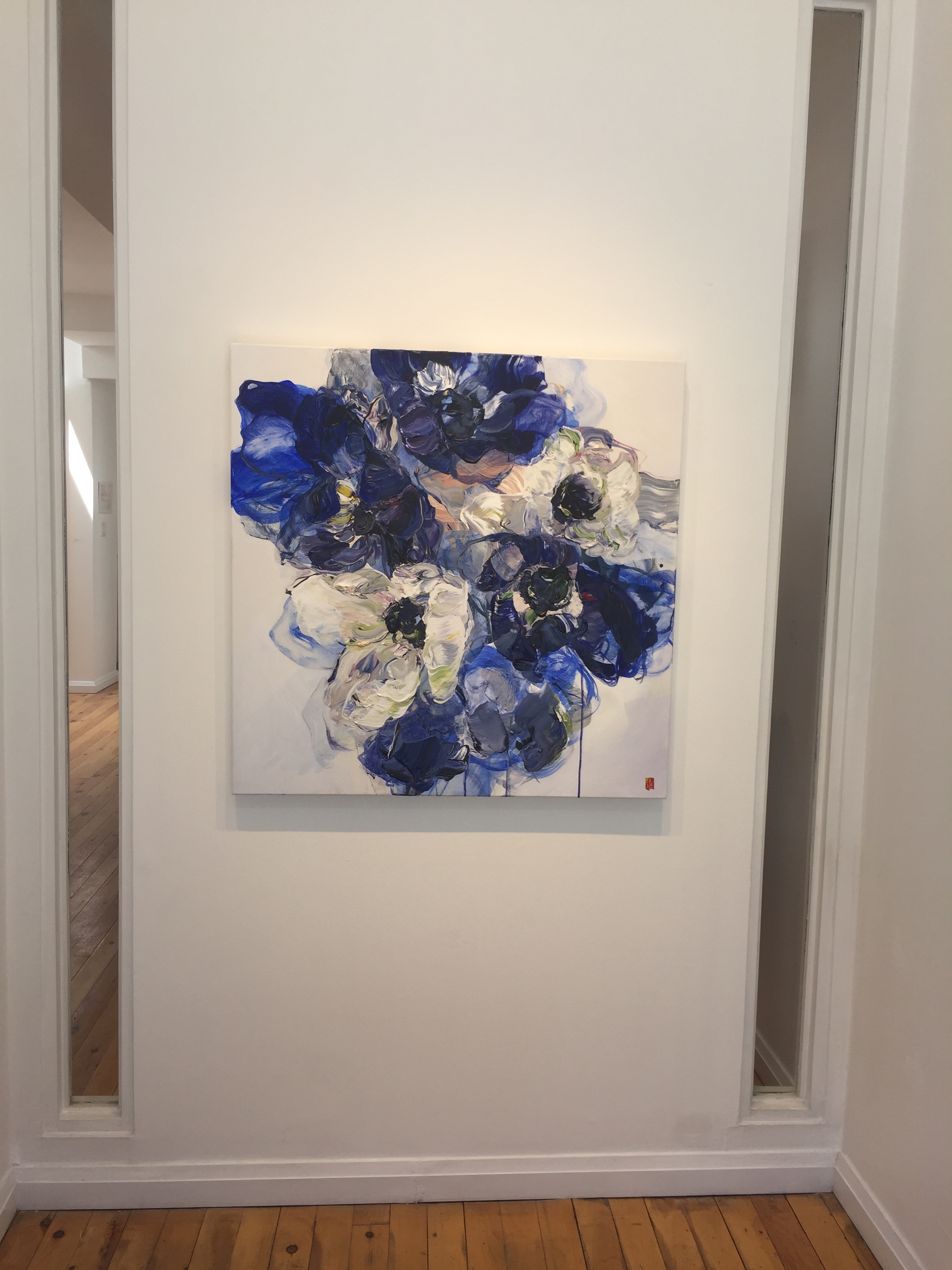 Originally, I was inspired by the bright, bold colours, and speaking only for myself, felt overwhelmed in the best possible way by the drama of each piece. Her work is very timeless and holds this new modern edge to it. You can really imagine it hung elegantly above a dining room table that is filled with happy, imperfect furniture and bold, colourful family. To me, her work really represents another member of the family.
Imagine our delight we found out she was having an exhibit at the Baux-Xi Gallery exhibit, entitled Lovely Fugitive in Toronto, and that she would be there in person! I think we were both too giddy to ask all the art questions and were so overwhelmed by the size and scale of the pieces that we were "awe struck". I also think it was the only time in my life I wanted someone to sign my book – ha ha!
I think in another life I would have been an artist... I love all these images of her at work, inspired by the world she has created around herself! Truly wonderful!
Lovely Fugitive is derived from Charles Baudelaire's poem titled À Un Passante. In this beautiful poem, a man sees a woman in mourning walking down the street and is instantly fascinated by her and drawn to her beauty. These works are about desire, fleeting beauty, and wanting something that you cannot hold onto — whether this is a feeling, an object or a person. No one can hold onto euphoria, it exists in brief and unexpected moments, layered with pain and fear. Ironically, it is this euphoric state, this heightened state of realism, that I am trying to freeze in these paintings. - Bobbie Burgers
My favourite part of the day? When Bobbie herself said she was very much a country girl, who couldn't wait to get out of the city after this day and go back to her happy place. And also that my hubby-to-be tagged along and actually enjoyed himself!
Living in Vancouver with her children and husband (who were all there to support her!), with a lovely family home in the Okanagan, her laid back lifestyle is very representative in the open and meaningful work she creates.
We can only imagine where her inspiration comes from, as she herself as described as "'the moments when time slips away and dreams slip in". Her paintings are swirls of emotion and excitement, and their balance of the expressionistic hues and tones together create not only a focal point but a textural quality to any space.
Check out her work and leave me a comment of your favourite artist or artists! I'm always searching for new inspiration and love this forum to share some of my favourite with you all!
Get out in your community, your city, your town and support local artists - this female Canadian is one of my absolute faves!